Our leaders are seasoned camp veterans, but also members of a growing movement: a concerned coalition of individuals and organizations, who are passionate about making sure our children are prepared to meet the challenges of a changing world. Included among our ranks is the 
Partnership for 21st Century Skills
, which seeks to change our nation's education framework, by integrating the "4 C's" into what's taught in the classroom: communication, collaboration, creativity and critical thinking skills. While the 
Partnership's
 research, and many of their recommendations, are slowly gaining recognition, our founders have seized the opportunity to put the 4 C's to practice, by incorporating them into many aspects of our camp community. In 2017 we were honored by the Partnership for 21st Century Skills as an exemplary program and one of the first out-of-school time programs to receive this recognition. You'll be hard-pressed to find a group that's more committed to child development–or more capable of using the summer camp experience to deliver it–than Everwood's leadership and founding team.
Scott Brody- Founder
Scott Brody is an educator and thought leader in the areas of 21st Century Learning, Workforce Development and Child Development. He is the Founder of Everwood Day Camp and the Owner and Director of Camps Kenwood & Evergreen, one of America's premier residential camp programs. Scott is also a strategic partner of IDEAS Education in Beijing, China.
Scott is the National Board Chair of the American Camp Association and serves as an Executive Board member of the Partnership for 21st Century Learning in Washington, DC, and as a Board Member of the Foundation for Jewish Camp in NY, NY as well as other state and local boards.  Scott has represented the camp profession in Washington, DC, for the last two years and has led presentations for the US Congress on the ways in which learning experiences like summer camp promote college and career readiness.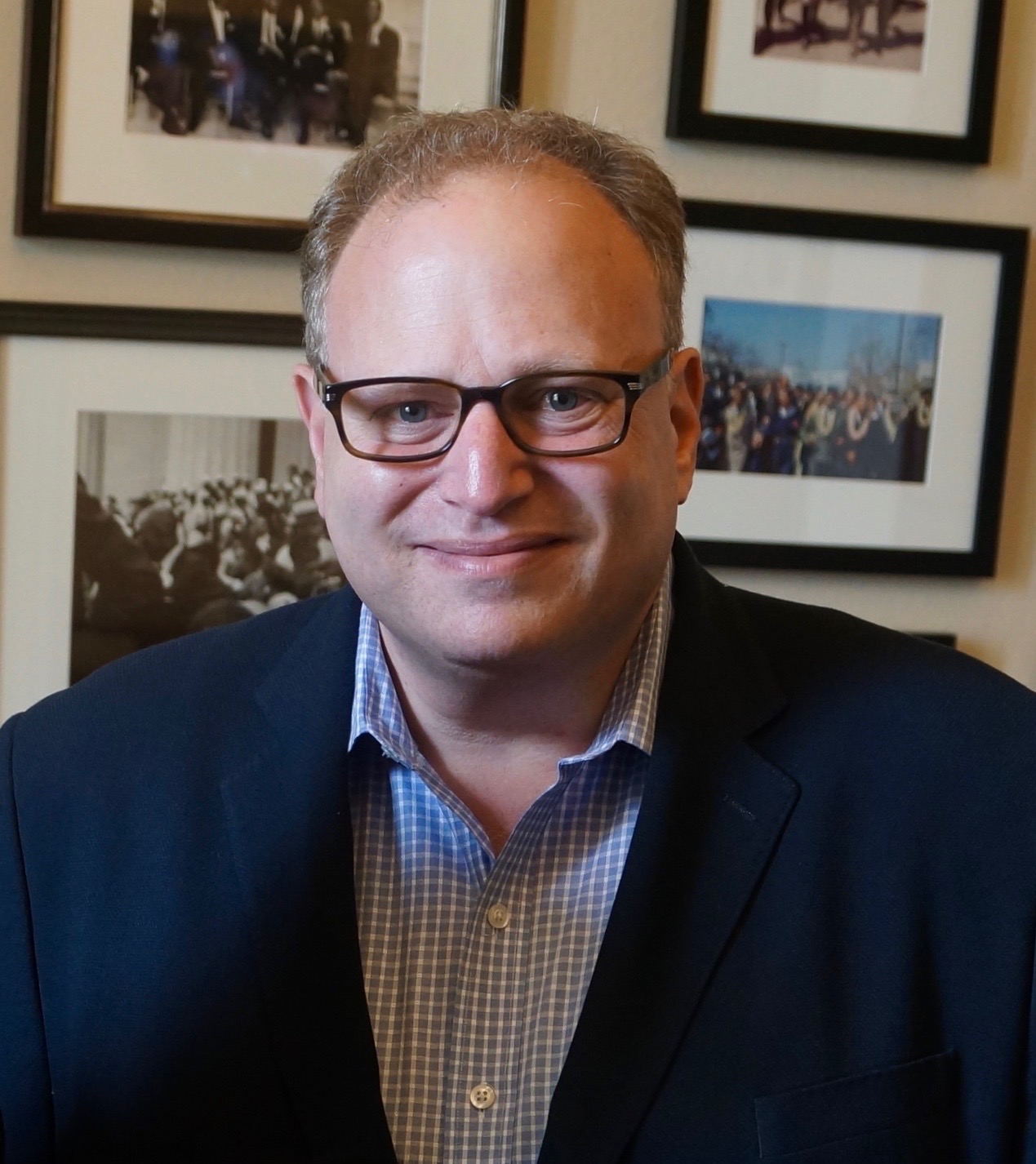 Directors- Jaime and Dane Pickles
Prior to joining our Founding Team in 2010, Jaime Pickles spent 25 summers at Kenwood-Evergreen, an overnight camp in New Hampshire–first as a camper, and then in later roles as both a counselor and staffer. What kept Jaime coming back all those years? It's the same thing that drives her today: the chance to be a part of a community where you can be "Your best self."
Here at Everwood, Jaime has been charged with building our community–one that's very intentional about the opportunities it provides to campers. Because even though Everwood is a place that is fun and silly (Jaime's made sure of that), it's just as supportive, and full of occasions for problem solving, collaboration, and social interactions.
The social component of camp is a particular interest of Jaime's–she has her Master's Degree in Speech and Language Pathology. Before arriving at Everwood, she worked as a Speech Language Pathologist, teaching children how to overcome social and pragmatic language issues, as well as communication disorders. Jaime's years in the classroom convinced her that it's social skill development that truly dictates a child's success and happiness. This is why she's always looking for new ways to integrate friendship, teambuilding, and communication skills into the Everwood experience.
Jaime also helps orchestrate our counselor training–a six weekend long orientation in the spring time. For anyone else, the demands of preparing our counselors for life at camp would be a job in itself, but Jaime doesn't see it that way. For her, it's a privilege to be able to teach our counselors what it means to live the mission here at Everwood: how to be there for others, celebrate the little moments, manage the tough ones with grace, and yes, how to be their best self.
When our Camp Mom's not with us, she's playing her favorite role of all: mother to her twins (and campers), Ryan and Sophie!
Contact Jaime: jaime@everwooddaycamp.com
Like many boys, Dane's first love was sports. Growing up in Leeds, England, he was often the one who gathered his pals (ahem: "mates") together to play games, something he always found rewarding. This knack for organizing activities–and the fun and friendships that came out of them–is why Dane chose to pursue a Phys. Ed. Degree at university. To further his education, Dane decided to come across the pond and be a camp counselor during his first summer break from school.
Dane would return each summer for the next four years and then became a permanent resident here in the US.; camp had become his second love. While he'd always enjoyed being around kids–their curious nature, enthusiasm, and thirst for knowledge–he'd never seen all that energy put to work like it could be at camp. As a counselor, he was able to direct his love for sports towards delivering social, emotional, physical and cognitive benefits to campers. Add to that the lifelong friendships Dane made during his summers at camp (as well as meeting the love of his life, Jaime) and he knew he wanted to create his life around summer camp.
When the chance to build his own camp came along, Dane couldn't have been more thrilled. Everwood's been a creative outlet for his unique set of talents: the ability to see the fun in everything, and devise all kinds of games, including some of our campers' summertime favorites (like the renowned pool noodle relay, and a real life rendition of Angry Birds). This is just one of the reasons our campers LOVE him (and we do, too)! Dane's happy to be able to use his imagination to engage campers, and enjoys working alongside Jaime and their incredible staff to improve the Everwood experience. Dane also heads the hiring of Everwood's counselors, handles all of camp's transportation logistics, and still finds time to shoot hoops, hit the soccer pitch, and teach our campers many of his favorite sports and games!
Contact Dane: dane@everwooddaycamp.com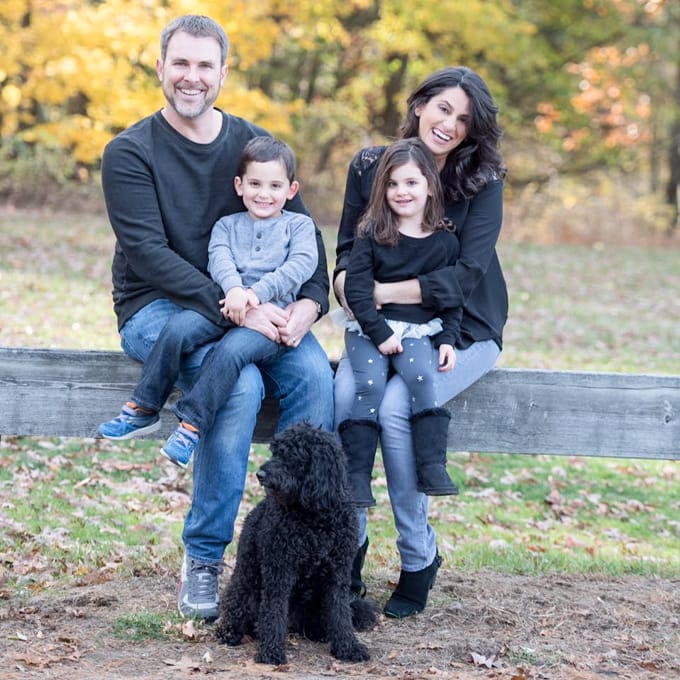 Ian Smith- Program Director
Ian started working here at Everwood Day Camp back in the summer of 2013 as a Counselor in the Junior Division and hasn't left since! From summer to summer, Ian worked his way up the ranks from Counselor to Group Leader to Assistant Division leader until joining our year-round team as Program Director after the summer of 2015! Seeing the important role camp holds in the social and emotional growth of children, and staff, is what made Ian want to contribute more to this wonderful industry. "Everwood has helped me come out of my shell and grow as an individual. When most people think of summer camp, they think about a fun place for children… not the fact that it offers amazing opportunities for the staff members as well."
Being able to see the camp program function from a counselor's perspective gives Ian the ability to create strong, well-rounded schedules for all our camp groups week after week. One of Ian's favorite activities here at Everwood is our high ropes course. This not only allows campers to do something new and exciting, it helps other campers to find the courage to concur their fears. "Back in 2013, when I was a counselor in the Junior division, I had a camper who was terrified of heights and never wanted to participate in high ropes. I told him that by the end of the summer, he would successfully do the zip line because I believed in him… Our very last ropes course period, he jumped off that platform, and went down the zip line, with the biggest smile on his face… He did it and I was so proud of him."